Modern and extremely high tech tape extrusion lines co designed by us.
01
The best in the industry machine suppliers enable us to maximize on any / all proprieties. Lines designed and capable of processing a multitude of polymer families enabling us to cater to a variety of needs be it properties / cost / performance or consistency.
Tech Weave is positioned as high performance weavers for technical textiles.
01
We are time and again expanding and developing latest engineered fabrics for our customers to meet with the ever-growing demand for smooth functionality, better performance, customizations and cost effective solutions.
We coat fabrics with different substrates to enhance technical performance
02
Tech Weave provides technical expertise in coating solutions and combining fabrics for personalized, high performance applications. We can apply a diverse range of coating which are produced to alter and enhance the performance of your fabrics.
Tech Weave fabricates custom built textile pieces for industrial applications
03
Our strategic and integrated approach enable us to migrate back to the onset of the design of the produced fabric so that we can tailor the materials to deliver the precise performance of the fabricated product.
Keeping it totally exclusive for our benefactors is what we create and offer.
02
Exclusivity is the point we try to make here, utilizing our 30 years of know-how, presence in the machinery world, material word, markets and ancillary services we revel on providing solutions to age old problems keep in line with the needs of the new age world providing trust and exclusivity
We believe in delivering detailed and acute specific products based on your needs.
03
Being liked by challenges, we produce and provide tailored solutions for your complex product requirements. Uniqueness is what sails us through in this modern and competitive environment, where consumers require solutions with a coating of newness.
Unique Solutions for Your Business
We believe in delivering detailed and acute specific products based on your needs.
Being liked by challenges, we produce and provide tailored solutions for your complex product requirements.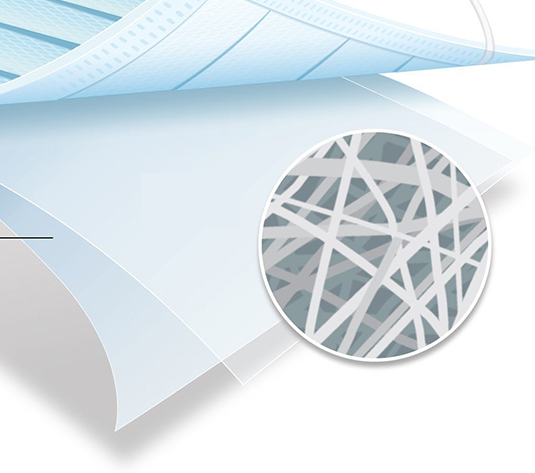 Technical Textile Solutions
Target Audience
We produce and supply to customers who work in some of the most challenging and demanding environments around the world, helping to provide cost-effective solutions for high performance technical textiles. Working in everything from reinforcement to filtration, from regular fabrics to technical textiles, our customers come to Tech Weave from world-wide, ranging from large multi-nationals to SMEs.
Technical Expertise
Our technical expertise simply states that we can design complex and innovative fabrics. We are specialist suppliers of technical textiles – these are fabrics which are manufactured primarily for functional rather than aesthetic purposes and are designed to meet the specific operating criteria needed for demanding end uses. These types of engineered fabrics are designed to have high performance characteristics that can allow them to withstand requiring high levels of tensile strengths.
Skilled Team
We at Tech Weave are fully committed to positioning ourselves at the leading edge of technical textile manufacturing, and our textile engineers continually strive to bring our customers the most advanced materials and processes possible. As textile consultants, our intimate knowledge of yarns, weaving, finishing, coating and fabrication drives our passion for designing and creating fabrics with ever-increasing levels of technical performance.
Leading in Technical Textile Solutions with PP/PE Woven Fabrics, Leno Fabrics, Geo Textiles
With 20+ years of expertise in Technical Textile Solutions, Tech Weave is a leading manufacturer and exporter of a wide range of PP and PE Woven Fabrics, Leno Fabric, Geo Textile, Synthetic Roof Underlayment, ground covers, custom tarps, shade cloths, and Synthetic House wraps etc.
Tech Weave as a shade cloth manufacturer is a recognised leader in the invention, manufacture, and selling of a wide range of technological textile solutions. We direct all of our actions toward meeting consumers' expectations by supplying them with high-quality products to meet their needs and adhere to ethical corporate practices and absolute transparency in all of our dealings.
We are equipped with cutting-edge technology and sophisticated infrastructure that enables us to meet the ever-increasing demands of our customers. We provide PE/PP woven fabrics, or polypropylene woven fabrics in a variety of colours, widths, and lengths to meet the needs of various sectors across the globe with specializing manufacturing unit and prompt delivery of products.
Being as a reputed manufacturer and supplier of Geo Textile fabrics with a huge market share, we have quickly established ourselves as a global leader in the Geotextile industry. We are dedicated to delivering our competence through high-quality solutions with ecological sustainability, civil works, and a variety of industrial needs.
With highly skilled professionals and efficient resources, we are committed to provide high-quality Technical Textiles that meet today's sophisticated technological requirements for Erosion and Drainage Control, Packaging, Separation, Reinforcement, and Stabilization.
We are continually working to develop top quality products for existing systems, as well as new uses for product offerings, as a progressive customer-centric approach and focusing diverse range of markets and industries. We are devoted to collaborating with clients and suppliers that share our goals for developing creative and forward-thinking products with unmatched experience and technological competence.